Solar Power and Propane Gas for operation
There was about 10 years ago when I move in to Cabo Pulmo and there were only 6 houses and now there is about 50 of them, they work on solar and propane gas, and very good running water.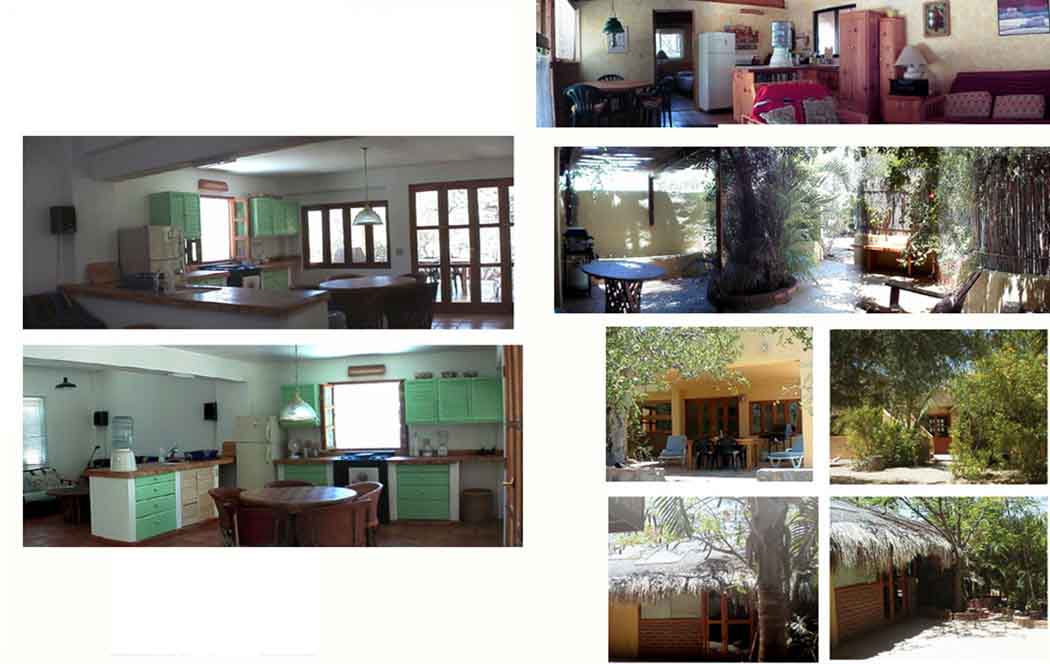 Pepe's Cabo Pulmo Eco Resort
A break from your rutine

I used to live in Cabo San Lucas in 1984 but it stared getting big and too noisy so I found Cabo Pulmo and its so nice,at nite time you can only hear the ocean waves and on the day time you can only hear the birds, and there is so much to do like hiking,bird watching,and biking or just do nothing at all.
Cabo Pulmo Marine Park
A community hub, and kindred promoter of preservation. Pepe's straw-roofed pavilion was our first stop in Cabo Pulmo, where we were fitted for snorkel gear and briefed on the park's history and features. The park is known mostly as a destination for divers and snorkelers, beginners and up, but kayaking and whale watching are growing in popularity. Fishing is prohibited in the park itself. But world-class angling is only about a 20-minute boatride from the beach. Park rules implore visitors to take nothing but photos and leave nothing but footprints. The park's borders envelop about 14,000 acres of pristine depths within the bays of Cabo Pulmo, Las Barracas and Los Frailes. More than 200 species of tropical fishes make their home here.
Negotiating the surf
Our group, which included several Texas writers, piled into one of Pepe's panga boats - small v-bowed skiffs with outboard motors - for the short ride to the dive location. Depending on who you ask, the cove is known by many names. Locals call it Los Chopitos, a reference to a homemade cheese, which resembles the boulders that melt onto the beaches there. Many visitors have nicknamed the protected inlet Iguana Cove, after the native lizard that inhabits its rocks. But the romantic Pepe calls it La Sirenita, or the mermaid cove, because of a natural rock formation that appears to some like a reclining sea nymph. That's what I'll call it, though it took me a while to envision the curves of a mermaid in the lumpy rock. Maybe a shot or two of tequila would have helped. I'm getting ahead of myself. I was talking about the boat ride to La Sirenita. Negotiating the surf was like a ride at Sea World - just as wet, but bouncier. We settled into our seats and held on tightly. "I need somebody on the bow," Pepe yelled over the breaking waves. I looked at my San Antonio colleague and fishing buddy, who was suspiciously fiddling with his camera as though not to hear Pepe's plea. "Whaaat?" he whined in response to my glare. "He's not talking to me." I looked around the boat at the other writers. No one budged, except to avert their eyes. From this experience I found the one thing about Los Cabos I cannot recommend. Whatever it takes, don't sit on the bow of Pepe's panga. De nada.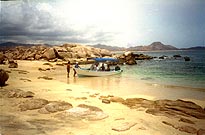 Playa la "sirenita"
La Sirenita, or the Mermaid Cove, is often the first stop for divers and snorkelers looking for a first glimpse at a section of the only living coral reef in western North America.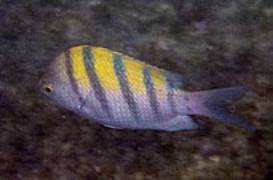 An underwater forest !!
David Sikes/Caller-Times
Cabo Pulmo National Marine Park includes Cabo Pulmo Bay, Las Barracas Bay and Los Frailes Bay. The park is best known as a destination for scuba divers, snorkelers, whale watchers and ocean kayakers.