Preservation and Protection !!
Pepe´s Foundation is dedicate to preserve the natural beauty from Cabo Pulmo.The Only Living Coral Reef from the North West Pacific!!

Saving a Humpback Whale at Los Frailes Bay !!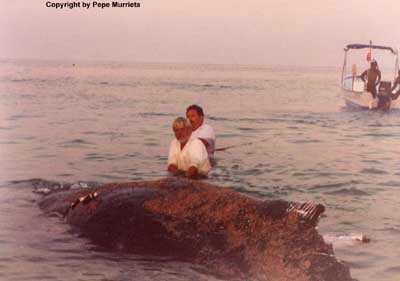 Pepe's Foundation
When I first came to Cabo Pulmo I never tough I was gonna do a challenge job to preserved this beautifull ecosistem,to help it I had to star an ecotourism proyect, first it all I opened the first Dive Center in the area, and then I started created jobs for local people to change their actitudes about the needs to protect the coral reefs.
Online Contact Info pepesdivecenter@gmail.com
Clik here for details about the Marine Park !!


A number of situations had happened in this area,such as developers trying to over develop this beautifull area, fishermen trying to comercial fishing for lobsters, coral,tropical fish,etc.